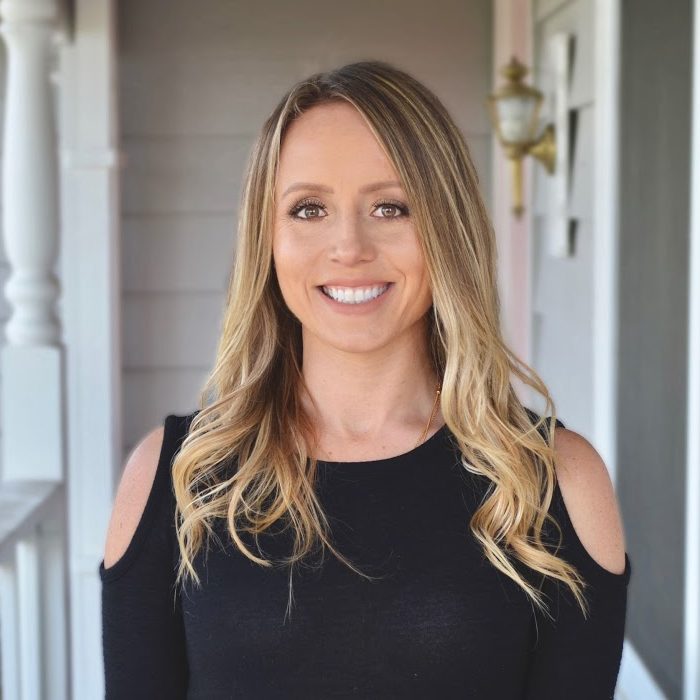 24 Oct

Meet Vanessa Rogers of So Fit & So Clean

Today we'd like to introduce you to Vanessa Rogers.

Vanessa, let's start with your story. We'd love to hear how you got started and how the journey has been so far.

As a California native, I've had an active and outdoorsy lifestyle. I played competitive sports, and was fortunate enough to be invited to join the women's basketball team at the University of California, San Diego! It was a dream school of mine, and I got to move to the gorgeous area of La Jolla and Pacific Beach. As a college athlete, I needed to maximize my physical health and performance, and this wasn't entirely intuitive for me. I realized I didn't know how to properly fuel my body! I majored in Human Development and fell absolutely in love with it. I wanted to study everything about the human body from the cells to the psyche.

Eventually, I chose to focus more on school and to end my basketball career. Without the consistent physical exercise and training, I started to gain weight. I didn't know what to do! I would try to "cut carbs," but I didn't even know where to start. I started to feel anxiety about how I looked and began to turn to food for comfort. I was living in the most beautiful place on earth, but I was more comfortable staying indoors. Something had to change.

Shortly after graduation, I traveled to Europe for a job. It was a wonderful experience trying new foods and seeing new sights. I found myself shopping for fresh veggies at local markets and enjoying making meals with my roommates. Then one night while in London I found out that my Father, my hero, and my best friend, had died suddenly from cardiac arrest. It was like my world stopped spinning. Throughout the journey of my grief, I started to do some research. I wanted answers. It was part of my healing process.

I discovered that Heart Disease is the number one killer of Americans; that your digestion affects your mood, and how sugar can influence hormones. I learned disturbing facts about the food and agricultural industries. I went to visit dairy farms, I volunteered at animal sanctuaries, I studied cooking in Asia and the Mediterranean. The more I learned, the more motivated I became!

My personal health practices improved with every new piece of information I acquired. I was my own guinea pig! I became more comfortable in my skin, I was more fit and waking up to a new level of energy. I discovered the Institute for the Psychology of Eating, and the American Council for Exercise and my professional practice started to take shape. I started to see positive changes in the people and friends who had been asking me for food and weight loss advice.

I knew this was where I wanted to spend my time. It was in honor of my Dad, and it was in honor of making things right for other people.

My friends and colleagues were asking me more often for help. Eventually, the word about my knowledge had spread! I took the leap to build my coaching business and my transformational program, Fit Body & Food Freedom for Life. Every day I continue to learn more and share more. I have never been more grateful and have never looked back!

Great, so let's dig a little deeper into the story – has it been an easy path overall and if not, what were the challenges you've had to overcome?

Starting my own business has been one of the most fantastic, and incredibly challenging things I've done, which is saying a lot! Prior to So Fit & So Clean, I was living in my comfort zone, accustomed to the corporate world, but I wasn't excited about it. The corporate merry-go-round was slowly draining my passion and excitement. Deep down I wanted to know that life had more to offer me.

After my dad's passing I took on the role of breadwinner for our family, and I took a lot of pride in that. I realized that my decisions wouldn't affect just me, which was added pressure. I had to get to know my fears really well. When you're getting ready to take a leap, your fears try every trick in the book to get you to play it safe.

I had to feel the fear and do it anyway, which is an exhilarating and of course uncomfortable thing. Amazingly, I found that as I would take a step, the universe would meet me half way! Doors started to open. and I received little signs of reassurance along the way. I knew I was headed in the right direction.

Every career and type of work has its challenges. One of my biggest challenges is that I am not an IT expert, and far from it! I have had many a lesson learned on the tech side of things. I try to remember that the things that happen to us actually happen FOR us. When I think back to what I used to do, and what I get to work on now every day, I wouldn't trade it for anything.

When I find ways to help people understand their body's symptoms and decode their hunger, feel more peace and more control, I experience a level happiness and excitement that I didn't know existed.

So Fit & So Clean – what should we know? What do you guys do best? What sets you apart from the competition?

In my coaching business at So Fit & So Clean, I work with professional women who are struggling to lose weight in a healthy and sustainable way. I have found that often these women are frustrated by all the conflicting information out there, tired of always being on a diet, and are struggling to find a healthy routine that works for them.

What they really want is customized support, food that they love, and a body that feels and looks amazing. All of which is 100% possible – and doesn't require starvation or crappy food or workouts they hate.

I have created my Fit & Free program for women to step back into their power, regain their confidence and love their body again, for good. It includes six foundational modules of health and wellness, as well as group calls and individual one-on-one coaching support. In the modules, we cover all the pre-requisites for nourishing your body in a way that releases you from cravings and sets you up for success based on what your body needs.

I'm proud of the results my clients have had. Seeing and hearing about the changes they have experienced, which they previously believed were not possible has changed my life. I'm also personally proud of the recipes and beauty product recommendations I have created over the years that eliminate unwanted additives and support a naturally healthy and fit body, without compromising taste or appearance!

What sets me apart is probably my approach and my personality. I am not a rigid person, I am a direct person, and I have had tragedies in my life, so I am able to relate in a very powerful way to the emotional issues that are woven into the challenges people face with regard to health and life.

I also completely believe in the power that people have within themselves!

What moment in your career do you look back most fondly on?

I recently was working with a client who was convinced that her weight issue was genetic. I gave her just two assignments to start with, and a couple weeks later I got a text that said, "Ok. You're the real deal." "The hunger is gone."

It was a breakthrough! Anytime I hear someone say, "you know, Vanessa, I wasn't feeling very good today, but now that we have talked I know I can make this happen," it makes me proud and increasingly grateful. It keeps me working really hard and super motivated.