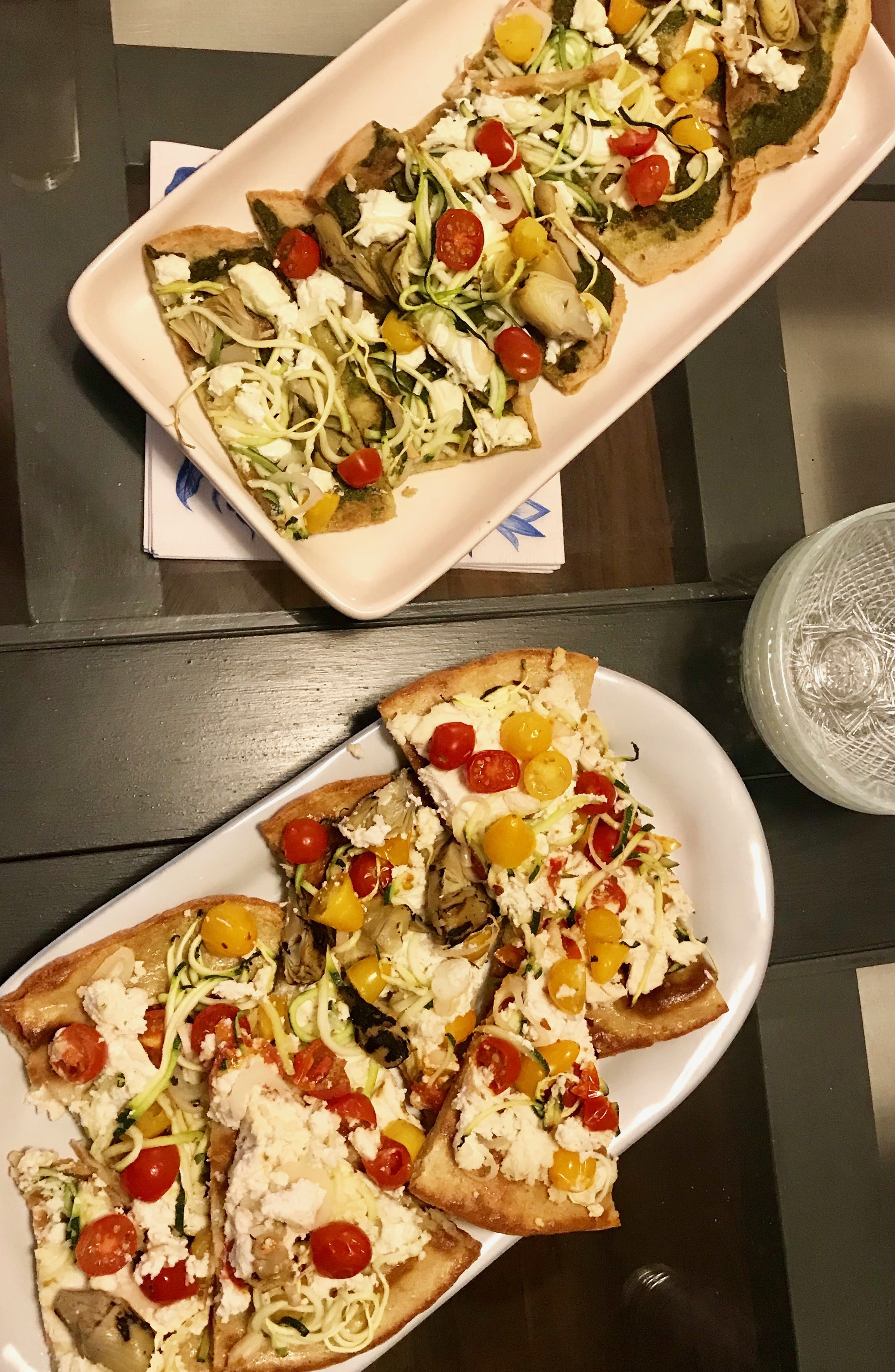 14 Aug

Gluten-Free Vegan Pizza Magic

This is the gluten-free & dairy-free plant-based pizza recipe that'll have your friends and family begging for more! No, seriously that is what happened to me. Some of my friends who thought my clean, plant-based eating approach was "crazy" for YEARS, mind you, are now requesting my quinoa pizza on a regular basis. Men and women, young and old, regardless of their dietary preferences…

I feel like that's how you know it's good.

I obviously love it 🙂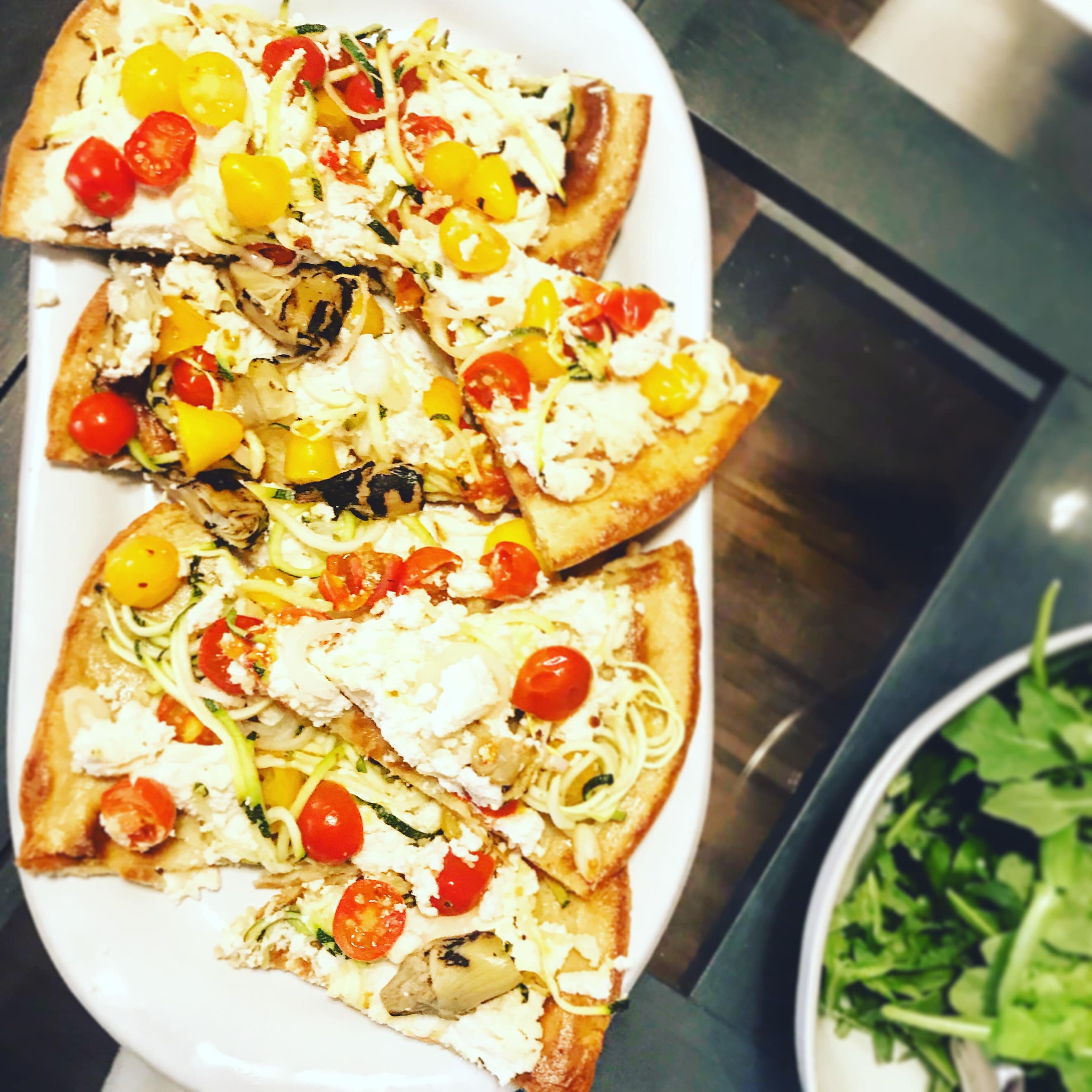 There are various GF crusts out there. Have you found the one you love the most? Let me know! Quinoa is a complete protein, containing all nine essential amino acids, plus magnesium, iron, fiber, and manganese and it is naturally gluten-free. It NEEDS to be soaked and rinsed to wash off it's natural bitter coating, so you can take care of that as part of this recipe process as well. I got you!
I don't have celiac disease, but I personally like to not be bloated as much as possible. My clients and I like to eat for how we will FEEL afterward. I usually choose to make my own version of all kinds of foods because I have very little trust in packaged products that need to sustain shelf life. I make it because I like to know what is REALLY in it, and then I can play around and make it my own favorite version.
I'm currently looking to make this crust thinner and crunchier, so stay tuned for that! I love a good, powerful crunch.
Sidenote: There is actually research out there that says a good crunchy bite can provide the same level of relief as punching something (hopefully something soft). So we all know why I love the crunch.
This quinoa crust (dough) is packed with plant protein (8 grams per cup) and is also a great option for sandwich bread, crackers, breadsticks and so much more.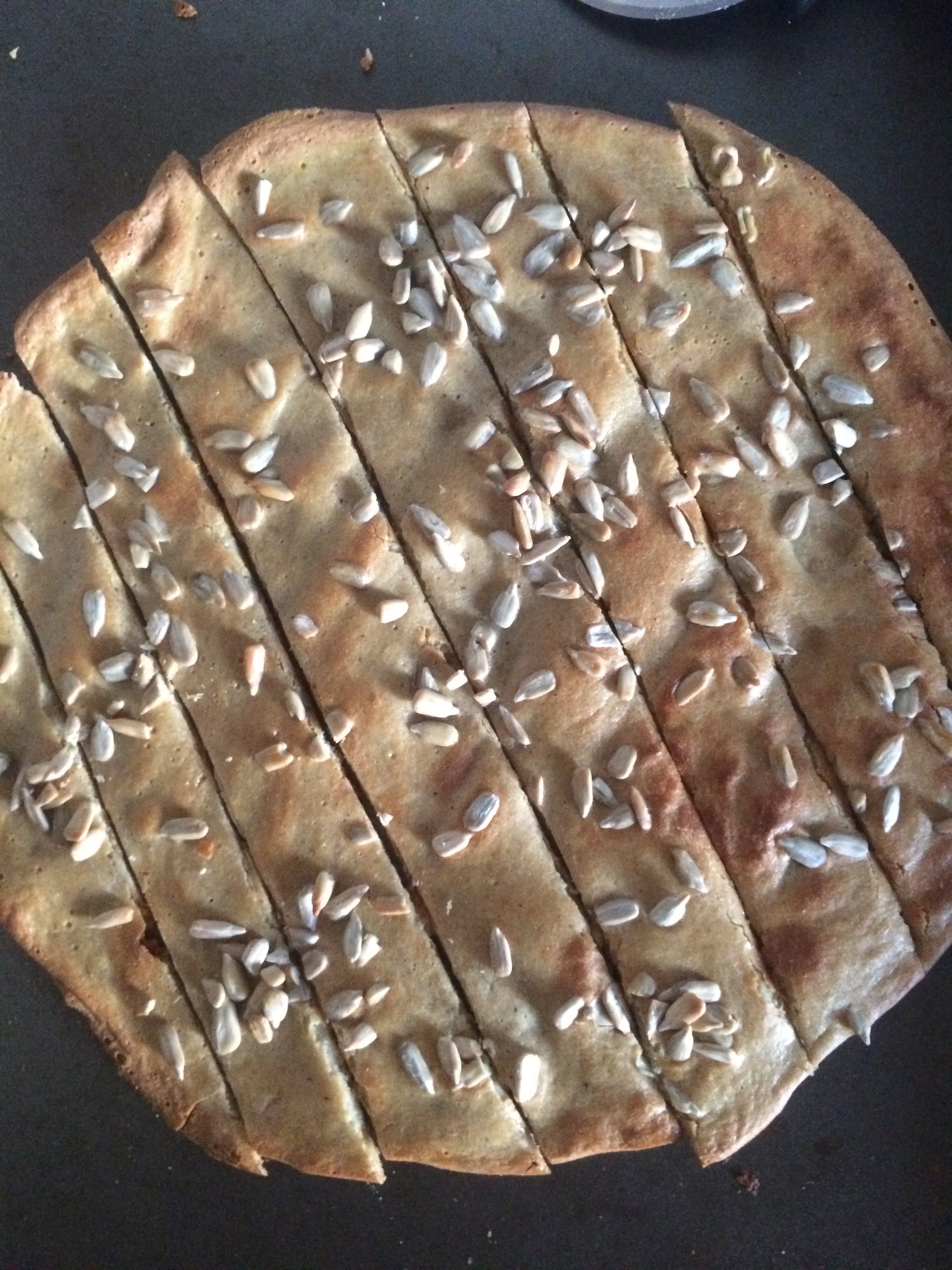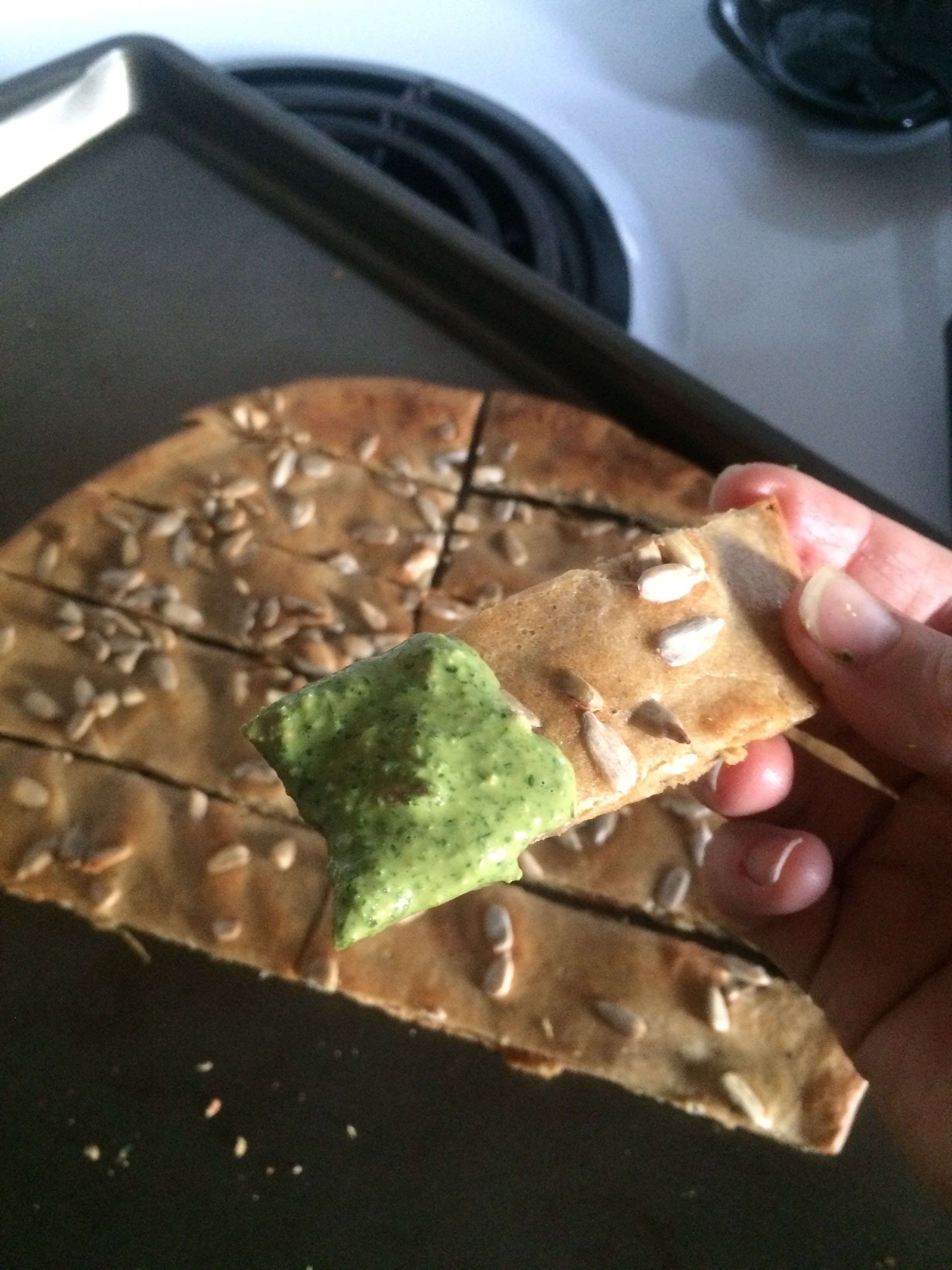 Are you ready for the best part? …. *You don't cook the quinoa! … Just soak it!*
The other best part? Two. Words.
Almond ricotta!
Just like they make at True Food Kitchen!
OK, here is your awesome recipe. I share the toppings I used, but recommend adding your own favorite toppings and make it your special version.
A word of caution: I've said it before and I'll say it again.. keep those oven mitts on!! Train your brain to use them on a panhandle so no one gets hurt.
Gluten-free crust & Pizza recipe:
▪️Soak 1 and 1/2 cups organic quinoa (any color) for a few hours or overnight, then rinse well and drain in a strainer.
▪️Preheat your oven to 400 degrees.
▪️Drizzle some olive oil in a large sauté pan and then *put that sauté pan in the oven to heat up.*
▪️Get your oven mitts out because don't ever touch that pan's handle in the oven or out of the oven without one.
▪️Prep your toppings:
I used chopped cherry tomatoes
Vegan pesto from Trader Joe's
Zucchini zoodles
Red onions, sliced
Halved artichoke hearts
Pineapple
Red pepper flakes,
and of course the almond ricotta by Kite Hill Foods, sold at Whole Foods.
▪️Place the soaked & rinsed (not cooked) quinoa into your high-speed blender with 1 teaspoon of pink salt, garlic seasoning, and 1/2 cup water.
▪️Blend those ingredients into a liquid batter and put your oven mitts back on.
▪️Remove the pan from the oven, pour the batter into the hot sauté pan (you can even it out with a spatula) and place the pan back in the oven for 12 minutes.
▪️After the 12 minutes, remove the pan with the "dough" from the oven and flip the crust over with a spatula. Place the pan back in the oven for 12 more minutes.
That's it!
▪️Add your toppings and place the pizza back in the oven to bake for a bit or broil and cook the toppings for about 5 minutes or until they are cooked through.
I like to add some fresh arugula and a squeeze of lemon juice on top.
▪️Dip it into Kaari Foods (www.kaarifoods.com) plant-based ranch!! You can use my discount code: "wellnessa" for 20% off 🌟
Enjoy this crowd-pleaser — super-tasty, plant-based, gluten-free and dairy-free meal packed with plant protein.
I like to make three at a time!