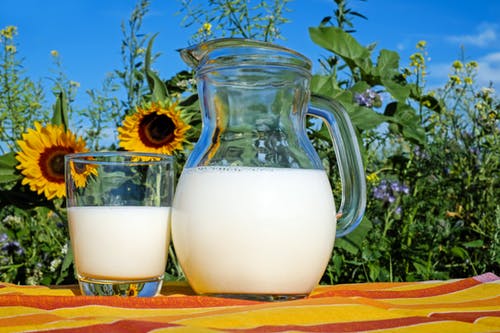 06 Sep

Easy Homemade Plant-based Milk Recipes

Hi Plant Lovers,

I have some super easy, yummy recipes for you today! Of course, you have Chef Lauren and team to do the heavy lifting when it comes to cooking plant-based meals, so I'm excited to share my favorite plant-milk recipes you can make at home.

Why, you ask? First of all, most nut and soy milk cartons are not compostable, and also not recyclable. That's right, they go right into the landfill. 

Why else? No additives! You have full control over what goes into your milk (as well as the taste and consistency), meaning… no fillers, no sweeteners, no emulsifiers, no gums, none of it. Just wholesome goodness.

Homemade Almond Milk
Recipe

Ingredients:
1 cup of raw almonds soaked overnight in cold water (or soaked in very hot water for 1-2 hours)
4-5 cups filtered water (less for thicker milk, more for thinner milk)
1 teaspoon organic vanilla 
extract 
1 pinch pink salt or sea salt
Option to add 1 tsp maple syrup or 2 dates or 2 drops stevia if you like it sweeter (but I don't think it needs it). 

1. Strain the soaked almonds and add all the ingredients to a high-speed blender
2. Blend for 1-2 minutes 
3. Pour mixture into a 
nut milk bag
 over a mixing bowl, or over a thin dish towel across a mixing bowl (pour contents into the towel and gather the corners and lift to catch the pulp, which can become cookies later!)
4. Squeeze the bag or towel to get all the liquid out into the bowl.
5. Add the liquid to your glass jar, refrigerate and shake before opening, it tends to separate. 
It's that easy! The old almond milk I was buying tasted like water, this is much better. 
By switching to non-dairy milk, you will have stronger bones, less inflammation, better digestion, blood sugar balance, and loads of vitamins and minerals like vitamin e, and d, fiber all without the cholesterol, saturated fat and sugar. So awesome! 
Homemade Hemp Milk 
Compared to almond milk, hemp milk has a more noticeable taste, and you don't remove any pulp, so it's thicker. 
Hemp seeds are a complete protein, containing all nine essential amino acids. They have tons of benefits, such as essential fatty acids like omega-3's and 6's and are high in protein, rich in vitamin e, potassium, magnesium, calcium, iron, and zinc! 
1/2 cup organic hemp seeds
2 1/2 cups water
1-2 tsp vanilla extract
1/2 tsp pink salt
Option to add 1 tsp maple syrup or 2 dates or 2 drops stevia if you like it sweeter
1. Blend all ingredients in a high-speed blender until smooth.
2. Pour your milk into your glass jar and refrigerate. 
3. Shake before opening, it does separate.
It will thicken more overnight after it sits, which I love about it!
Vanessa Rogers
Founder, Feed Your Spirit, Inc.
Wellness Expert, Planted Table Meals
Nutrition Coach, The Star Method 
www.vanessacrogers.com