Hey, How are you doing with all of this?
No really, how are you doing, honestly? Take a moment a pause with that question. Throw out the pre-canned response. What's true for you at this time?
I think this is a time that is meant to challenge us. This isn't supposed to be easy. How do you relate to the challenge that has come your way?
If you have a history of practicing self-reflection, meditation, going within, this may not be really shaking you as much. That said, if you've ever had a situation in your life where your control was taken away, where you were abandoned, neglected, let down by people you love, or saw people in your family do things that were unhealthy.. this is probably a time full of triggers for you. There's NO shame in that. Only a beautiful opportunity!
You don't have to dive headfirst into your triggers right now.
Here are some small tweaks and tips to help you achieve a healthy mind and body during this uncertain time.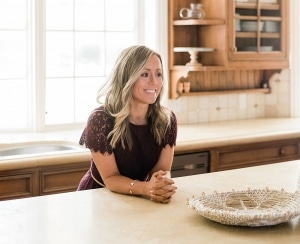 Step 1: Name it & breathe it out
Notice, what's happening inside your body… Is there a feeling under the surface? Where does it live — in your throat, your stomach? What does it feel like? Give it a name, acknowledge its presence. When you reach for technology, are you trying to avoid it? Say its name and breathe it out with a nice, long exhale. "Fear, I release you." Send your breath to the part of your body where you felt it. Notice your heart rate beginning to slow down and level out. Your breath is a simple and effective tool. It's always with you.
Step 2: Apply some structure
This is a time to slow down and to let go of rushing and forcing, and it is not a time to disappear into the couch for weeks and stop caring for yourself properly. A little structure can go a long way. For example, a general sleep & wake schedule, cooking healthy food during proper mealtimes, a set time for meditation, exercise, work, and breaks (if you're working from home). As Glennon Doyle said, "this is not the time to be an overachiever." You can enjoy some freedom and apply some healthy structure to continue feeling your best. It's a loving thing to do.
Step 3: Sit (in a yogi squat)
Balancing the root chakra helps us feel more grounded and connected to the earth, especially during turbulent times. So, drop anchor and cut out all the noise. Whether you are practicing meditation or stillness, or not, find a moment to drop into a squat. If you want to do a yogi squat, you can add a pillow under your bum if that helps. Close your eyes, breathe deeply, press your palms together and feel your feet on the ground. Imagine your feet and tailbone sprouting roots that break through the floor and lock into the center of the earth. Keep your back and neck aligned and visualize golden light pouring from above onto your head, covering your body. Say, "I am protected. I am safe." The squat is always there when you need it.
Step 4: Reach out
Whether you're enjoying the quiet or you're slammed with homeschooling and entertaining your family, you need to make time to speak with your friends and loved ones. Reach out and ask to set up a call, video calls preferably. This isn't the time to "not be a burden" or isolate in an unhealthy way. We need to feel the connection. Contact the people you don't speak with often, and your neighbors, especially the elderly. They may need help getting groceries or need emotional support. Too much isolation can be detrimental. Reach out — we are in this together and we need each other. Connection feels good for a reason!
Step 5: Move!
Whether you like to walk it out, dance it out, or jog it out. Get moving. Help your lymph system and your heart, help you. Get some awesome music playing and let it flow. Try an at-home yoga class, stretching, or salsaing. You'll feel some wonderful endorphins as a bonus. Movement is required for emotional and physical health. Get that energy flowing.
Step 6: Have a laugh
Your vibration matters. I know there are some scary things happening in the world right now, and it's OK to be scared. Laughter helps us keep it light. Eventually, this time will pass and our focus will be back on rush hour and catching flights, appointments and the like. That said, your life does not stop during this time, it's happening now and you have the option to feel good and to find the good. Funny movies, comedians, and plain old playtime can all help you do this. Positivity is helpful for positive health outcomes!
Bonus: Go Deeper & Find Support
Has this time of uncertainty been difficult for you to handle emotionally? Family members can trigger us, children can trigger us, the news is definitely stressful to watch. Have some unhealthy habits cropped up? Maybe stress eating, emotional eating or drinking, isolating, numbing, crying? All of that is coming up to point you toward your healing. You have an opportunity in front of you to heed the call to your deeper healing on your path. You don't have to do this alone. You can find a therapist, or hire a coach, and get yourself the support you need to move through this.
You're not alone! We are all in this together.
Supporting you,
Vanessa