My bff suggested a party in Mexico for my birthday — I said, let's go!!
We had such a BALL out there, and yes it IS about the FOOD.. and it is really about the people. Sharing several high quality, creative, flavorful, plant-based dishes by candle-light with serenades by a local singer on the guitar… the sun has set, the air is still warm… all of it matters because of the faces across from me. Their open hearts, their witty minds, and honesty, their loving presence. That's what was felt. That is what made my birthday and my trip meaningful and memorable.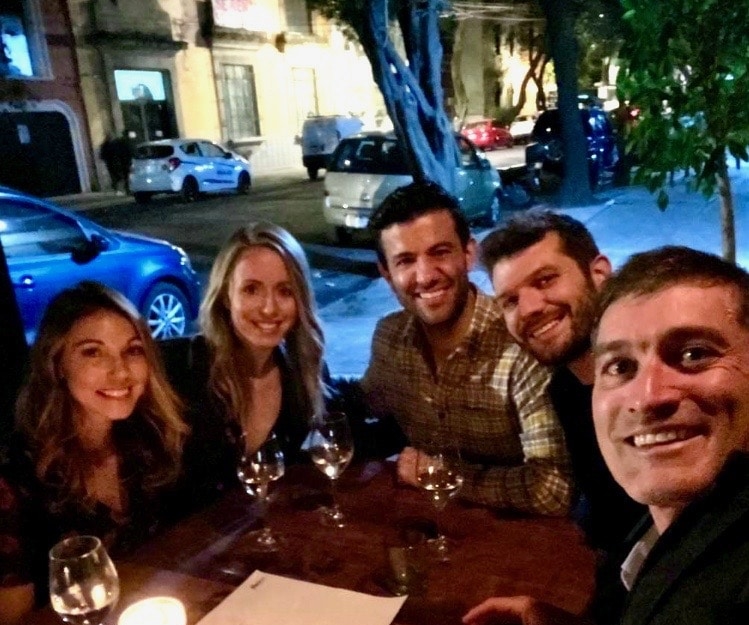 Also, Maxímo, the Michelin star restaurant in the Roma Norte district of Mexico City… did. not. disappoint. Far from it!! We were lucky to get a table. My local friend Eugenio made some magic happen.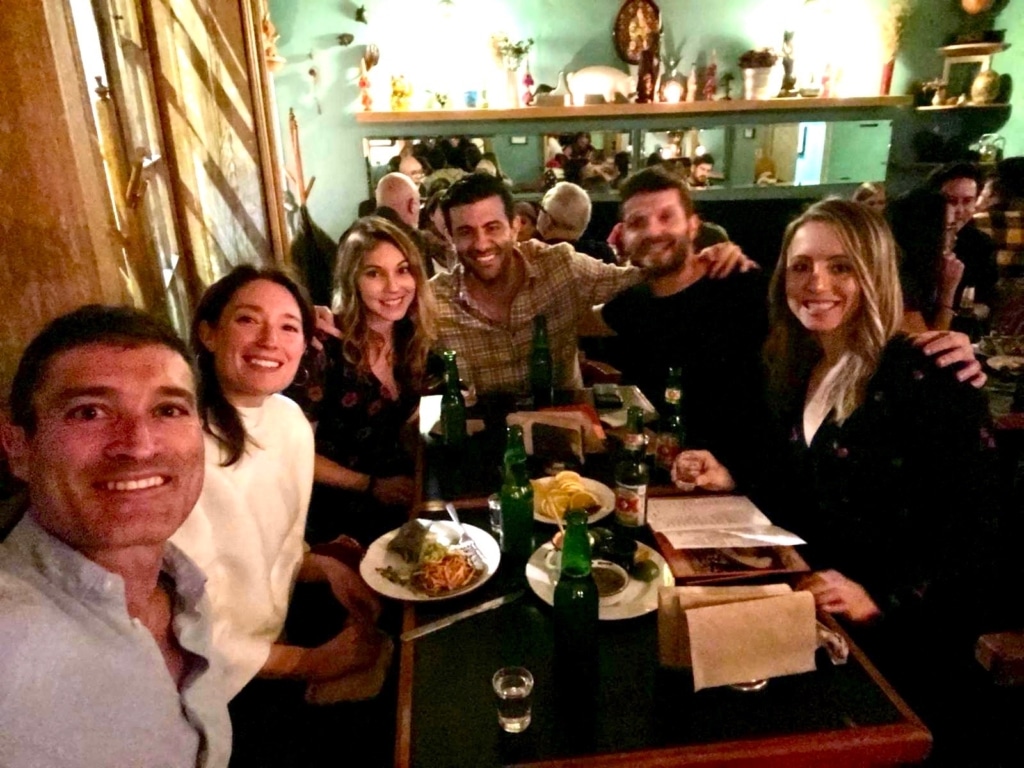 That said — let me tell you MORE ABOUT THE FOOD THOUGH.
"Let food by thy medicine, and medicine be thy food" —Confucius 
Maintaining a plant-based lifestyle and loving to travel the world can seem like a challenge (or even if you're not traveling the world)!
That said, when we are traveling across timezones and there are viruses going around, we are on planes with radiation and recycled air, and sharing small spaces with the general public, we have to turn up our food-as-medicine practice.
Keeping our plant-based lifestyle consistent and in-tact helps us keep strong immune systems, keep inflammation down, and allows us to have vibrant energy and healthy, clean cells!
I was pleasantly surprised at the plethora of delicious plant-based foods and restaurants all around us in Mexico! Two nights before I left I received some test results that showed my cardiac health was operating at 98% efficiency (more on that test, later!). This was great feedback to get during Hearth Health Month. Feeling super validated, I was really motivated to keep all my healthy practices going full steam ahead.
Full disclosure— at the same time, my expectations for plant-based eating in Mexico were not super high, and I was incredibly impressed. It really is getting easier and easier to take a plant-based lifestyle on the road.. all over the world. (You can see my plant-based food finds in Spain, here.)
Read on to hear about the very best!
La Unica in Polanco, Mexico City. Polanco is stunning. High end, gorgeous stores, and this restaurant is no different. Impeccable service, and the inside was a gorgeous atrium covered in trees and plants! We ordered the brussel sprout salad, grilled artichokes, and roasted cauliflower, which they set up on a table next to our table and cut up and dressed with olive oil and sea salt in front of us. They tasted divine, to say the least.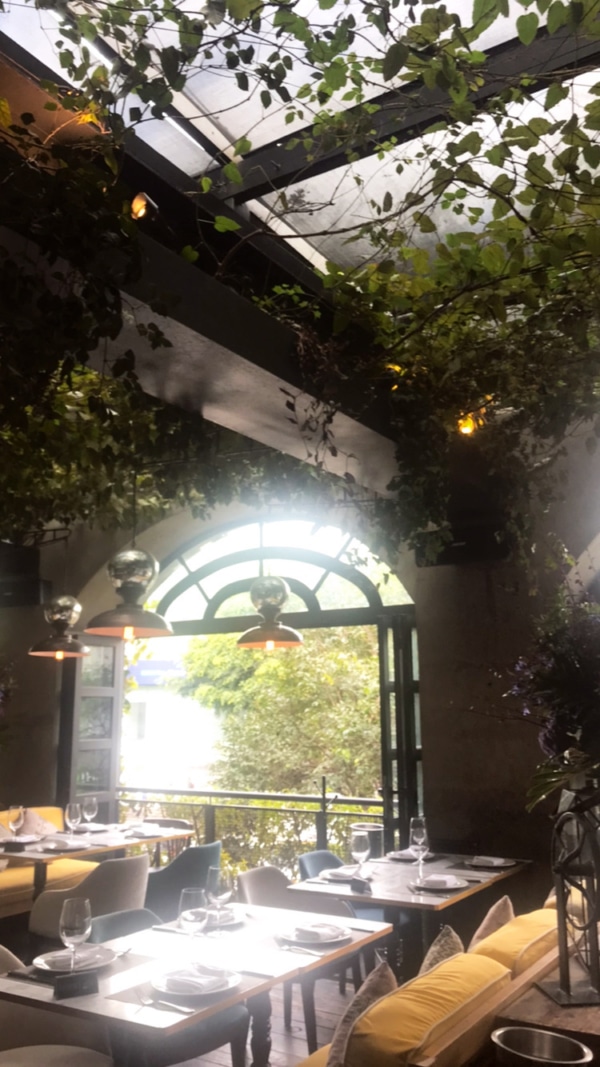 Aura Vegana in Coyoacán had an amazingly large vegan breakfast menu, we popped in early on a Wednesday in a lovely, small neighborhood where we were touring Frida Kahlo's house. We had Chai spiced oatmeal with guava, acai puree with berries, cacao granola, and fresh fruit juices blended with local coconut meat! Olé!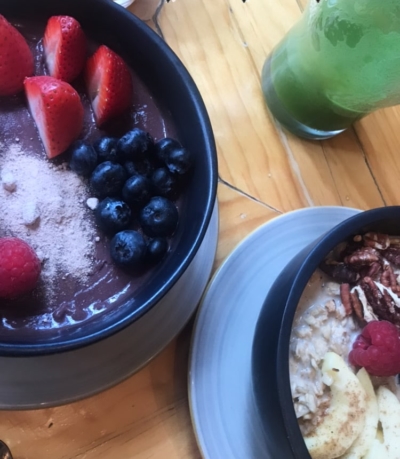 Mezzanine in Tulum is a Mexican-Thai fusion right on the water in Tulum. I had a smoothie with activated charcoal. Need I say more?
Raw Love in Tulum has completely re-set the bar for vegan restaurants for.. forever. We had avocado toast on sprouted pumpernickel with pink sauerkraut, cashew cream, and sun-dried tomato, turmeric lattes with coconut milk, acai smoothies, and raw lime vegan cheesecake with passion fruit. It's the kind of meal where you feel so light and so satiated, with flavors you've never experienced together before! I wanted to go back every single day. They have a huge menu of raw, organic, vegan food and drinks of all kinds. My new goal is to make my own vegan lime cheesecake.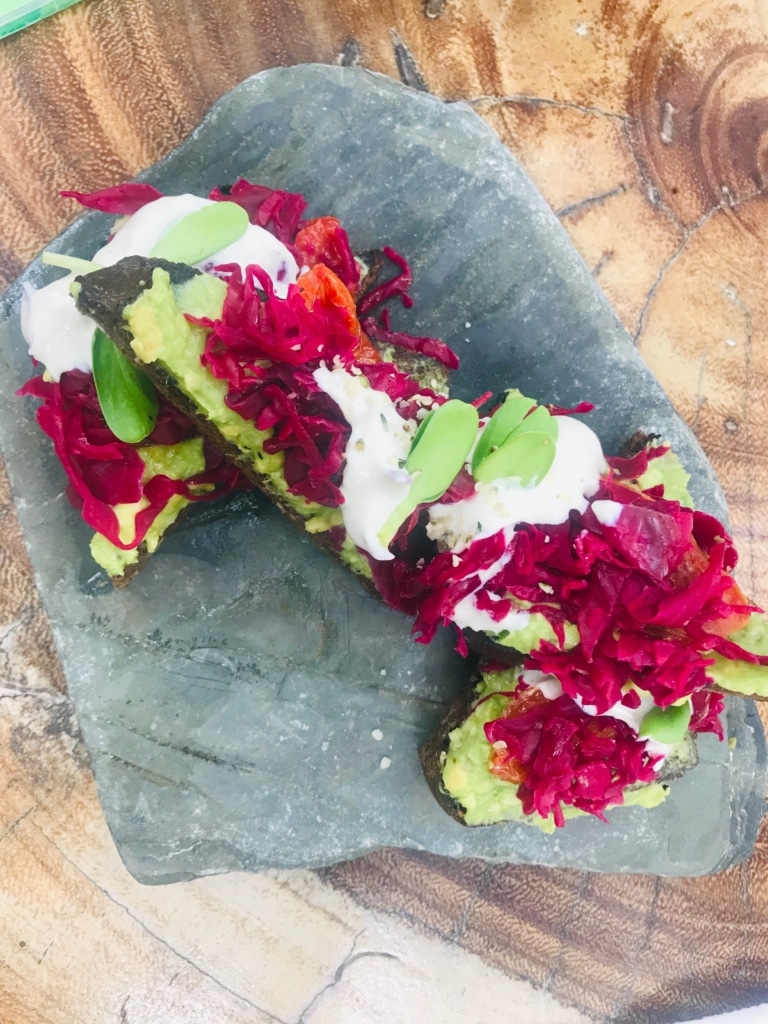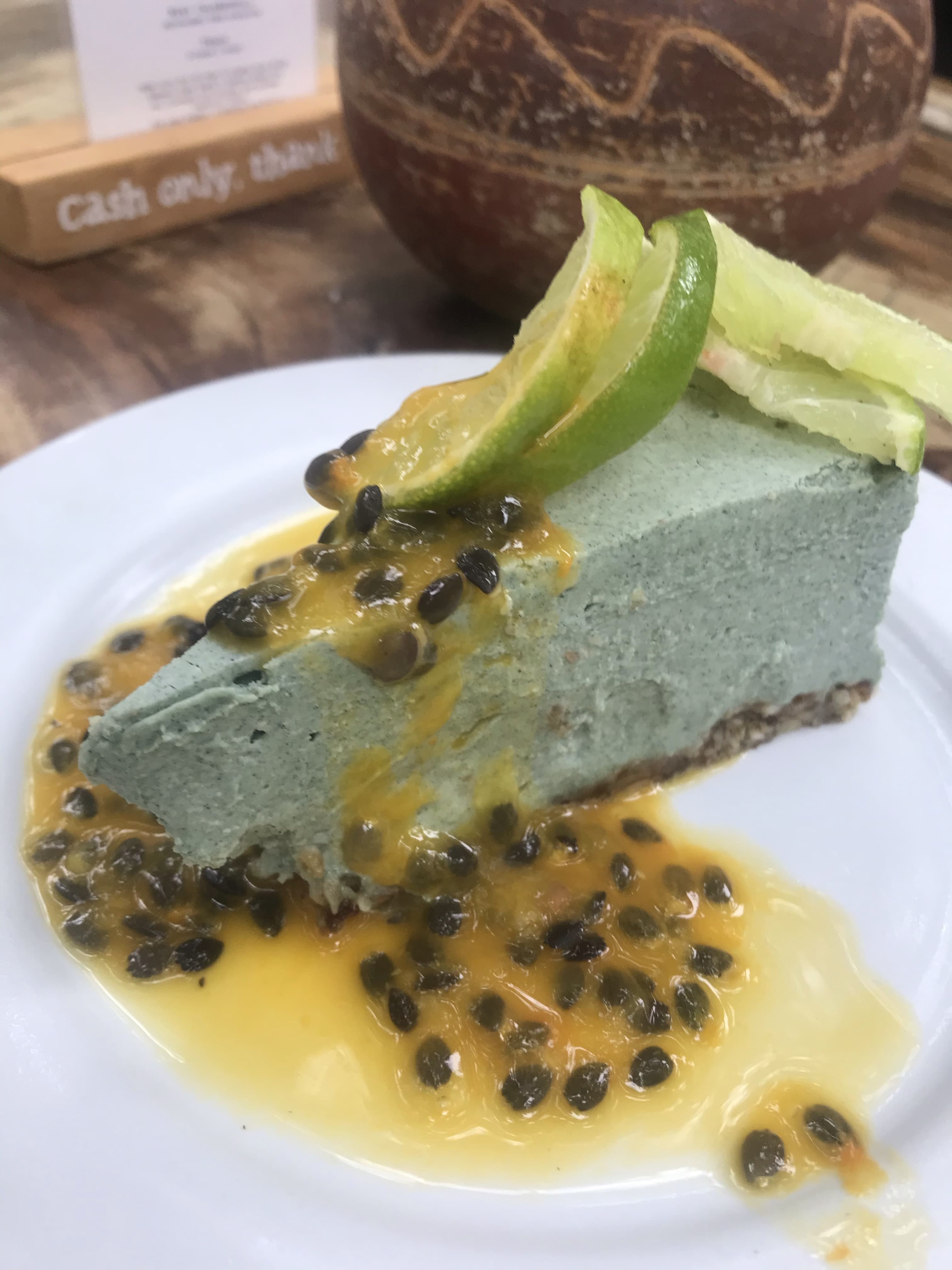 I hope this year you will take your plant-based lifestyle on the road and make some awesome new discoveries, too!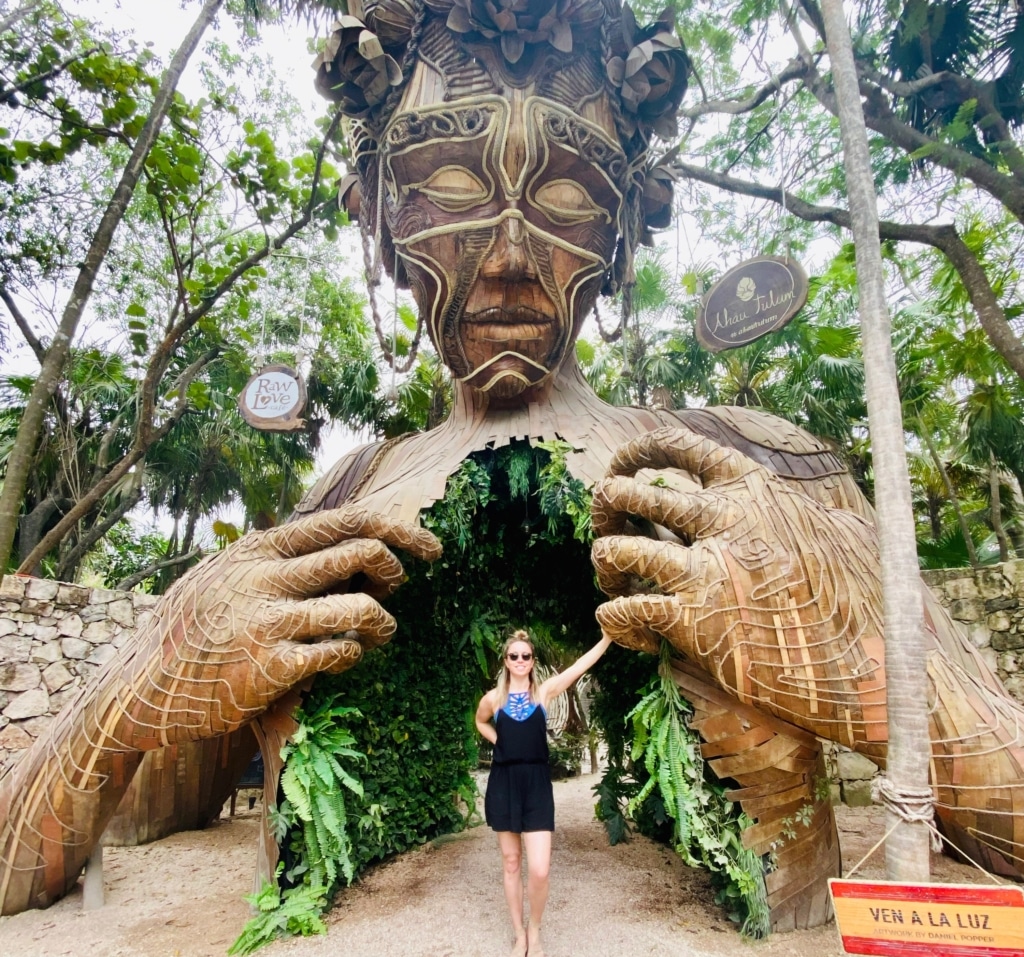 XO,
Vanessa