I have finally gotten a super-legit healthy travel list together. Considering I have been traveling across the globe since I was about 7 years old, and most often to various continents, solo as an adult, it's about time. We have arrived.
This list will help you have more energy, better sleep, less pain, more TIME, fewer headaches, better mood and more on ALL of your travels. I'm here for it!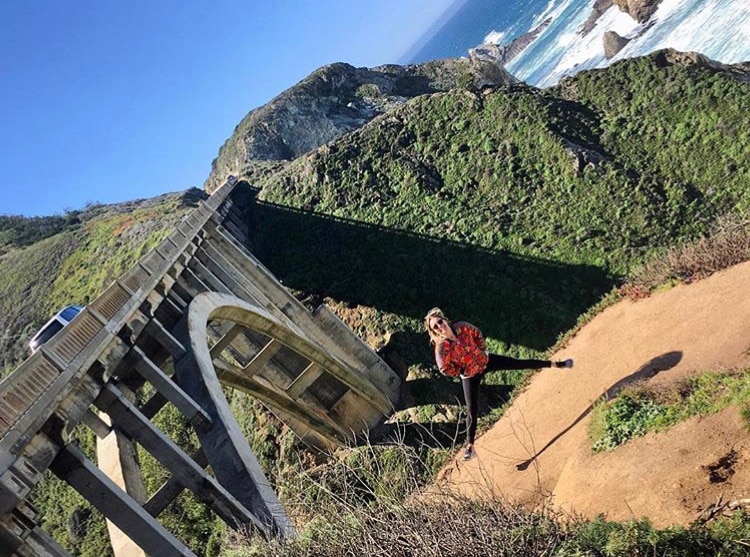 Hold your applause — because I did almost miss my flight this morning, so while this list may indeed make your life and your travels easier and healthier, there will always be that lovely question mark of the things that are out of our control. That's what makes it fun right?
Hah. Right.
So first thing's first, bring your open mind and bring your faith in the Universe no matter where and how your plans get turned upside down… it's still your path. So let's go!
Important note: One of my clients' FAVORITE SAYINGS of all time that we have is:
"My Wellness Lifestyle Goes Where I Go."
That's what this is all about. You're not going to abandon your healthy practices.. ever again. Watch how nice it is to continue to support yourself in a healthy way — no matter where you are in the world, or when or with whom.
We are now going to be balancing the two worlds of COMPLETE AND UTTER EFFICIENCY with PROPER PLANNING & PREPARATION –> which ultimately makes you more efficient (and if it doesn't it's because your health is the most important thing in the world. So yeah, priorities).
FYI: Your list will adjust based on where you are going (do they have lots of healthy food options close by? Look it up!) and how much you want to spend (i.e. bring your own Matcha and coconut creamer or visit a new cafe every morning).
Step 1 Prep: Go to Sprouts or Whole Foods (or order these from Amazon).
Get some healthy snacks. You do NOT want to rely on an airplane 'snack box,' -f they even offer one, and blood sugar levels and hydration MATTER. I repeat…
At Spouts I get:
(lots more below, keep going!)
PRE-FLIGHT PREP WORK & PACKING ITEMS:
Where "I don't need more shit to do" meets "if I can put in some effort ahead of time I will enjoy my trip and my life significantly more." Shall we dance?
2. PACK AND/OR PURCHASE at least the night before:
Your stainless steel water bottle, filled up! Put it in your purse or backpack. You will drink it before you get to security (then fill it up again on the other side).
A metal straw, like this beautiful one from Planet Renu. You will use it everywhere you'd be using a crappy plastic straw.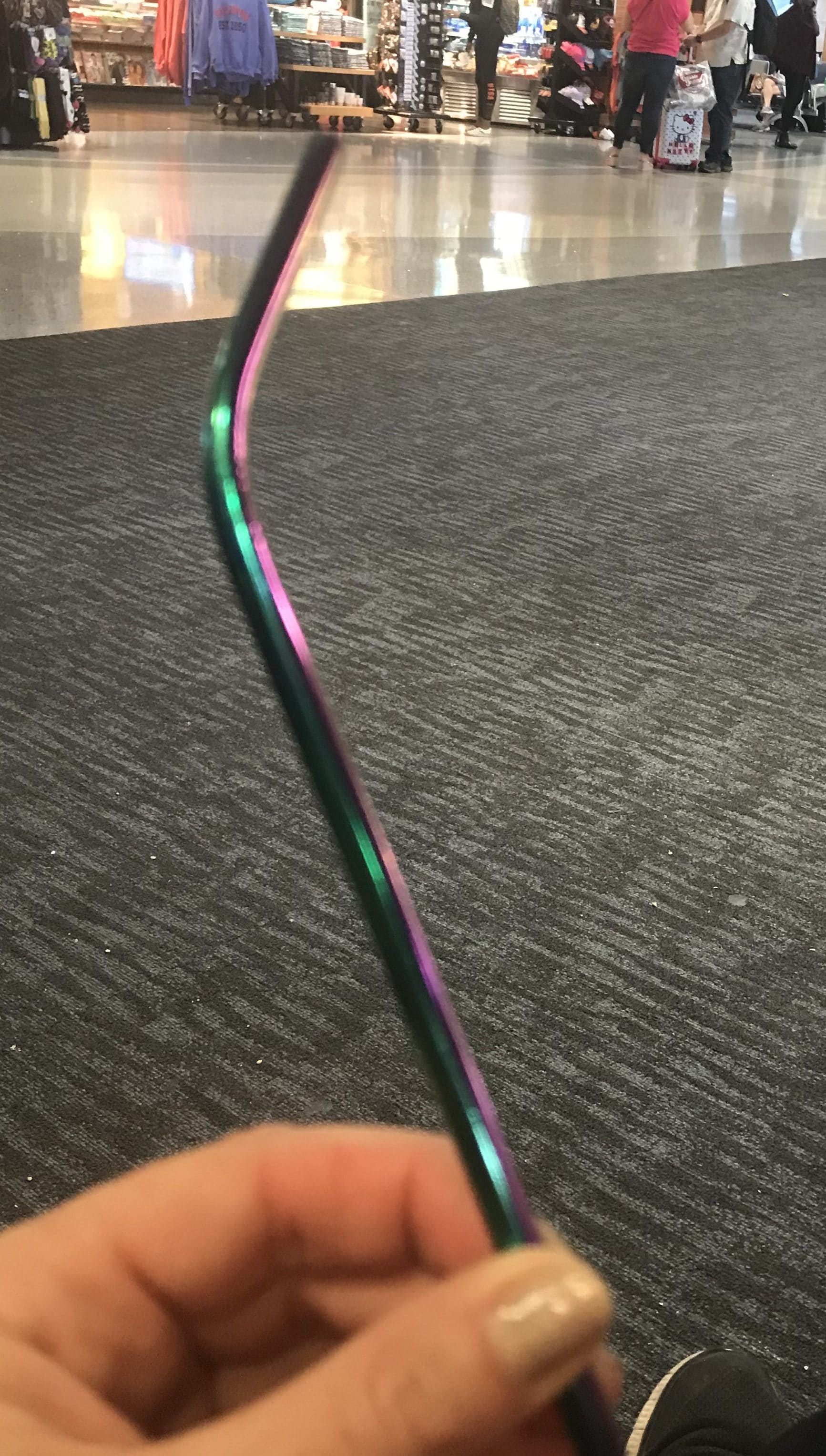 A shaker bottle. This is for your protein packets when your meal doesn't happen at the right time, or there's no time for a meal, or you're stuck at the airport, etc. Add water and ice and shake it like a salt shaker. Your body will thank you!
A shake inside your shaker bottle. Yep, fill 'er up. Drink it before you get to the security line (or they will dump it out) and get properly fueled for this trip. Put it in the fridge the night before and write yourself a note to grab it. (You can see my smoothie recipes here).
Ration out your supplements. I don't take many, just magnesium citrate (planes are not friendly to digestion), vitamin D, B12 spray, probiotic, spirulina. Into your suitcase they go. If they're really expensive, maybe into your carry-on. Extra credit if you make your supplement bags out of bee's wrap!
Workout clothes (Zyia is my favorite)
A hat & sunglasses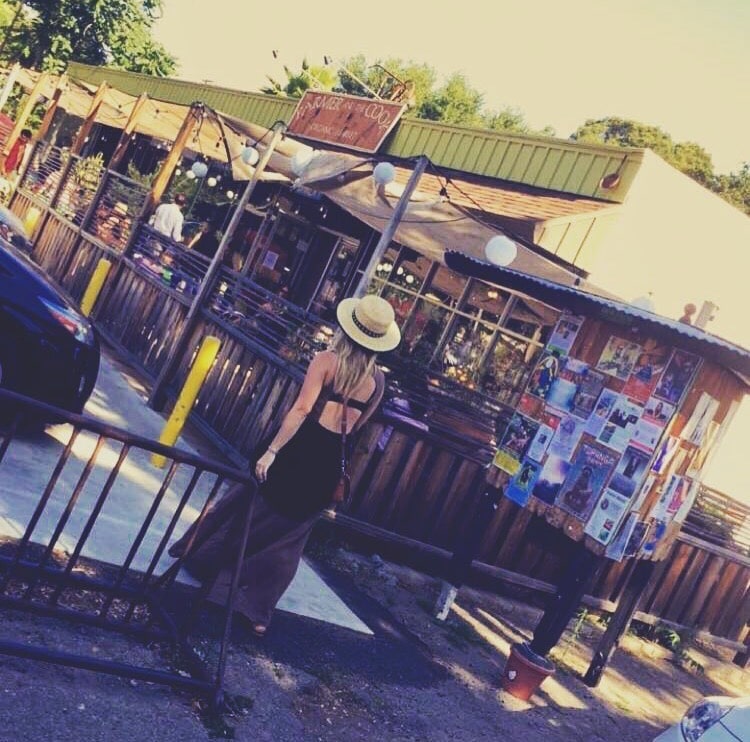 Something warm for the plane. Why do they try to freeze people?
A sleep mask (always).
A silk pillowcase, your hair and skin will thank you.
Yoga pants (obvi.) See: plane outfit but also because you may find a yoga studio.
A lucky charm. Mine is St. Christopher. I think it was my Grandma's. It lives in my toiletry bag. I take it out and thank it every now and then.
WHAT TO CARRY: (keep it light y'all.)
I like a hard case suitcase that is the largest version of a carry-on. I used to take a carry-on that was the size of a large breadbox because I was so afraid of those little "your carry-on must fit in this iron structure" signs at the gate. Turns out, you can really push the limit with these. If you're past the cut-off timewise, take it through security and check it at the gate.
I like a carry-on suitcase + a large tote or a backpack as my personal item(s) because I am not a fan of the words "your seat is guaranteed but your bag is not." No time for that.
Yes, that means I cannot bring every pair of shoes I own, yes that is not awesome. #tradeoffs
I usually bring my Under Amour backpack or my North Face backpack (much bigger) as my personal item. I know they're not as cute as a tote, but I need a bag that zips closed and doesn't hurt my shoulder (and I'm probably wearing athleisure anyway). Also, not a bag that dumps everything out when you put it under the seat in front of you (and then your driver's license goes missing). Side note: airport security will take your Costco card + one other form of ID if you lose your license. Who knew?
I also like a pretty and distinguishable bag-tag.
Inside the suitcase's divider mesh flap thing I put my supplements, my sleep-stuff (eye mask, mouth guard, etc.), extra snacks, jewelry, and silk pillowcase. It's important to know where to look for stuff so you're not turning your bag upside down every time you need something. I also bring a cotton bag (the one that my bedsheets came in) for dirty laundry. Keep it separate!
By now, it's getting late the night before your trip that starts at the crack of dawn (if you're like me), so you need to get your Lyft (#boycottUber) booked for the morning and your shuttle to your destination. Just a quick reminder. Minimize wait time!
Ok, Let's continue our list.
– A lovely vegan toiletry bag Tip: Keep your travel size stuff in there. All the time. It'll be ready to go when you are.
In mine I have: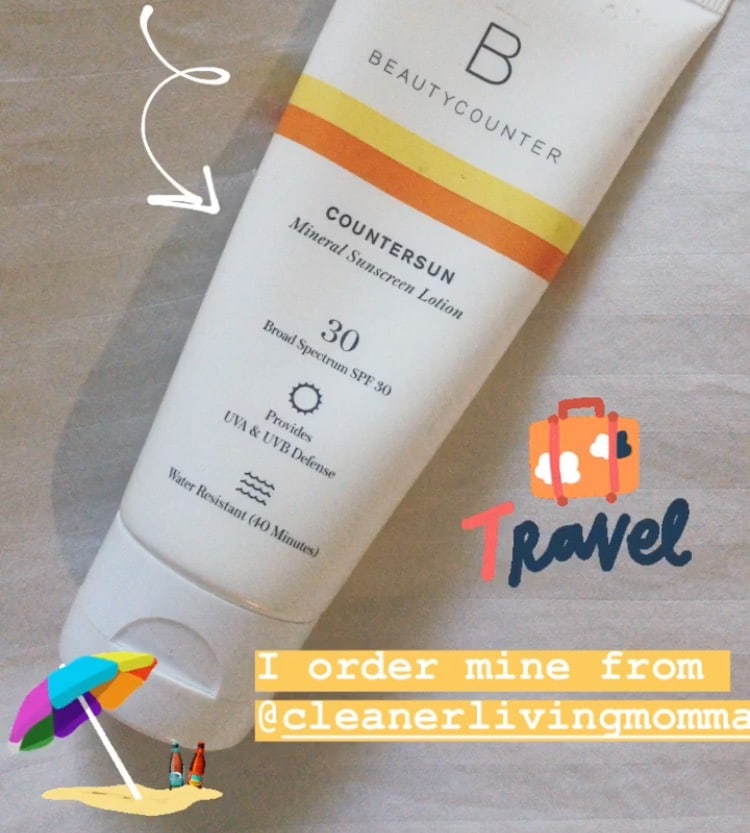 – Breathe Blend Roller: Keeping my throat and lymph system strong and healthy.
– Melaleuca: Antimicrobial antibacterial
– Lavender: A drop in my moisturizer
– OnGuard Blend: On my hands and/or a drop in my water to protect immune health
– TerraShield Blend Spray for bug spray on hikes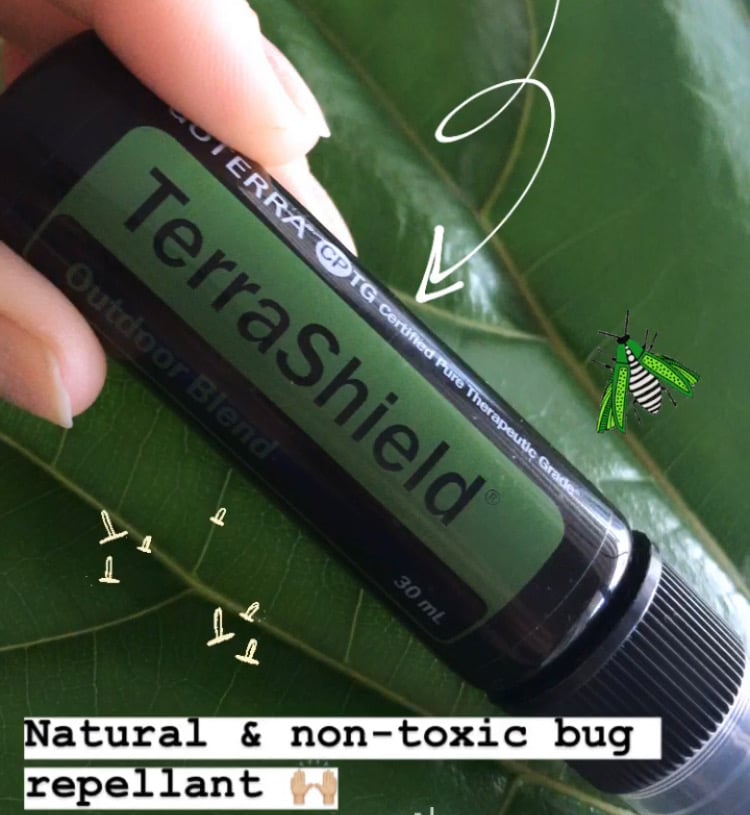 – Balance blend for the bathtub and stressful travel situations. Instant relaxation.
I also throw in the following: (these items can be found here).
Make-up and bronzer by Mineral Fusion
Eye pallet by Tarte
Lip paint by Tata Harper
5-free nail polish by Zola for touch-ups
Eye drops, brow pencil, mascara, brush, comb, etc.
Razor
Eye cleansing pad
Nail polish remover pad
Boots under-eye masks
Bamboo brush
So much fun stuff!! Don't forget your chargers and your EMF free headphones (and adapter)!
Here's to healthy travel forevermore — and a healthier life overall!
Always bring your presence and your patience and your awe for the amazing and incredible world we live in.
You are ready to roll. Enjoy it all!
Bon Voyage,
xoxo
Vanessa